STUDY IN CANADA
Study for your dreams and live with your dreams!
Canada is a booming hub for international students. It also provides a direct path to permanent residence, an option every international student seeks. A degree/diploma acquired from an accredited Canadian institution is recognized globally. It is highly valued in the international job market.
There are five Canadian institutions named- McGill University, University of Alberta, University of Toronto, Université de Montréal, and University of British Columbia, which are positioned among the top 100 institutions worldwide.











INTERNATIONAL STUDENTS' GUIDE SEEKING STUDY IN CANADA
Experience Canadian Way of Life While Studying and Growing Daily!
Due to the country's access to high life expectancy, education, low crime, and violence rates, it is no wonder more students are opting for global study in Canada. Follow a useful guide to learn more-
Admission Requirements: To get admission in a Canadian educational institution, there are some essential requirements (such as IELTS, Academic qualifications/grades) that students have to meet, whether for an undergraduate or a post-graduate program.
Official Languages: There are two official languages in Canada- French and English. About 60% of Canadians speak English whereas 23% of Canadians have French as their first language.
Social Life: Known to be a massive country, Canada has a great social life, and exciting things to do is always in your favour.
WHY STUDY IN CANADA
Canada is safe to live.
Do you know why Canadian degrees are recognized worldwide? It is because the country offers high-quality education at a reasonable fee structure. No doubt, Canada has seen a steady increase in tourism and education in the last few years.
Top-quality education in World-Class Institutions
A Canadian certificate, degree, and diploma are equivalent to the degrees in the US and Commonwealth countries. Canada's education proves to maintain high standards of academic excellence.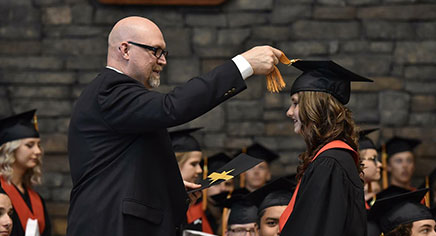 Wide Range of Courses and Programs to Choose from
The Canadian institutions provide more than 10,000 undergraduate and graduate degree programs, along with professional degree programs and certificate courses.
Affordable Education
Studying abroad in Canada is reasonable and easy to achieve. In Canada, international students' tuition fees are the lowest compared to the US, Australia, and the UK.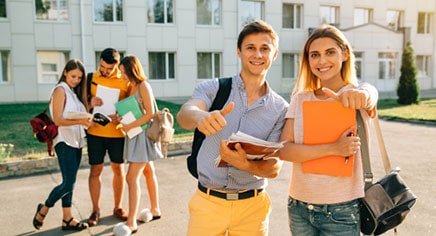 Secure Campus Life
Student life in Canada is inspiring and fascinating. The institutions in Canada have 24×7 campus security. They have instigated the 'Walk Safe' program, helping students easily access public conveyance during late-night hours.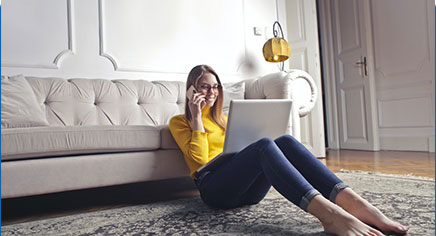 Beautiful Place to Live
Canadian cities are famous globally for their beauty and picturesque landscape that draws a large number of tourists every year. Students can experience several cultural festivals and exciting events. COST OF STUDY IN CANADA
A significant future investment is studying in Canada and living your dreams.
One of the crucial aspects of selecting an overseas study destination is the total cost in terms of living and tuition expenses. Canada offers self-affiliation and knowledge for both national and international students.
Global education in Canada has high significance. The country's tuition fees vary across institutions, programs, and provinces. However, degrees in professional courses such as medicine, law, and MBA are the most expensive as in every other country.
The course duration in Canada for undergraduate programs is 3-4 years and 1-2 years for graduate programs. On average, students need to shell out CAD 15,000–40,000 per year.

EDUCATION SYSTEM IN CANADA
Kickoff your career with an excellent system of education for your growth!
The higher education system in Canada is as valuable as the US education system and has a little influence from Britain. It offers three degrees-
Master's:
There are two types of master's degrees in Canada: taught master's degrees and research master's degrees. Taught master's degrees have a set of program courses for the participant's respective subject area, and research master's degrees are flexible and are based on whatever you wish to focus your studies on.
Bachelor's:
It is a course of maximum four years with an allowance of part-time job with study
Doctorate:
Researchers can get the chance to get admission in research institutions for better experience.
Live your dreams in Canada with tranquillity!