STUDY IN EUROPE
The pursuit of higher education is an investment for life.
For Students who want to pursue their career with a good start, Europe with its diverse and intriguing range of cities, regions, languages, and cultures, provides a rare and beautiful opportunity for both personal and professional development for students along with globally acclaimed educational qualifications.




















A GUIDE TO STUDENTS TO STUDY ABROAD IN EUROPE
Your dream of studying overseas needs a fantastic destination to fulfill!
Europe, known as the second smallest of the world's continents, comprises the westward-Eurasia's project peninsulas. It is bordered on the North by the Arctic Ocean. While the continent has marvellous places to explore, its educational institutions aim to provide theoretical and practical knowledge to stimulate them to triumph in their selected course.
Under the guidance of professional instructors and skilled minds, students studying abroad boost their levels of learning and get inspired daily with innovative teaching tactics.
Europe has more than 4000 higher educational institutions with over 17 million international students and 2 million academics, including 450,000 researchers. You can also be a part of academic research lists or can hold outstanding achievements. Studying in Europe has excellent career opportunities.
WHY STUDY IN THE EUROPE
Gain a rich cultural experience along with education!
The continent of Europe has always been world-centric for learning and technological development. Several reasons to study in Europe are-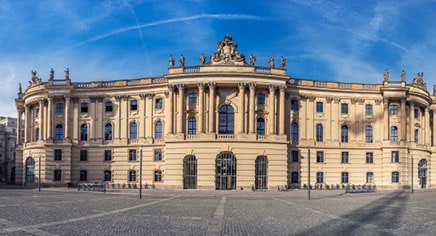 World-renowned
Studying in Europe provides you with a top-quality education, which is prominent across the world. A student can take advantage of many scholarships offered by the educational institutions in Europe. The global education system is highly standardised.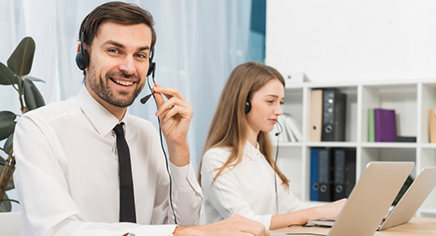 Tradition and Innovation
Immerse yourself in the continent with a rich history and a wealth of traditions and experience beautiful landscapes and helpful people. On the same page, Europe is a platform for research and innovation and home to first-class resources and technologies.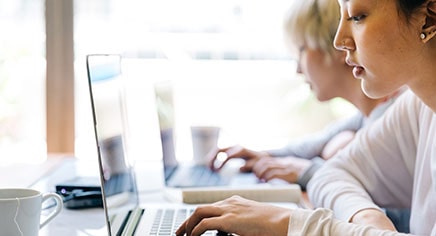 Accessibility
Many European Higher Education Institutions provide a considerable number of graduate and post-graduate programs in English. There has been a rise in such courses that are quite beneficial to students in many ways. Students can also avail various facilities such as a library, sports, lockers, stationeries, eating spots, and more.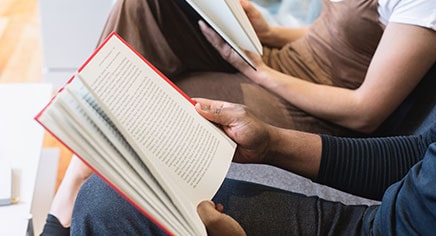 Lasting Legacy
Europe boasts many centuries of academic excellence. The continent's rich academic heritage relies on many landmarks in human knowledge. In the present times, European higher education institutions are advantageous from this lasting legacy.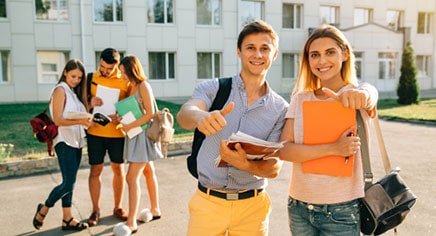 Campus Life
While you study on the campus with a fun-friendly environment, you will be exposed to the best opportunity as well. Students can broaden their experiences as per their interests. What if a student loves to sing? The institutions conduct various facilities, and they should not miss participating in it. Don't hide your talent, just explore your potential as much as you can. COST OF STUDY IN EUROPE
Education and experience go hand in hand while studying overseas in Europe!
Staying away from home and your native country needs a perfect estimation of the budget so that you don't face any financial difficulties. A crucial breakdown of the cost is essential to every aspect of student life and make sure to cover everything. On average, the figure for some institutions costs from €9,750 and more. It is significant to include accommodation, travelling, and eating costs. Moreover, don't neglect the small expenses that you need some time to entertain yourself. The cost of living in Europe is reasonable if you know the accuracy. Keep such things in mind before departing from your home country. Make sure if medical expenses are covered by health insurance or not.

EDUCATION SYSTEM IN EUROPE
Step into the versatile education system for the best career opportunities!
The Europe education system offers several subjects to study for international students. Many educational institutions and programs prove fruitful for the students. One can experience incredible years with the European education system.
Searching for your international education institutions means you need to invest time in knowing its education system as well. It helps you pick the institute you are looking for.
It goes as-
Bachelor's Degree
In Europe, most full-time graduate programs last 3 to 4 years. To accomplish a bachelor degree, there is a need for school qualifications, which are strictly checked while you apply for any program in Europe. They ask for more documents that are submitted online and confirmation being done there.
Master's Degree
Most full-time doctorates in Europe run for 3-4 years, depending on the suggested field you choose. To do a doctorate in Europe, there is a need for a bachelor's and a master's degree.
Doctorate/PhD
These studies are divided into streams- business studies and science studies and offer both elective and compulsory subjects. English language support is available at first.
TYPES OF HIGHER EDUCATION IN EUROPE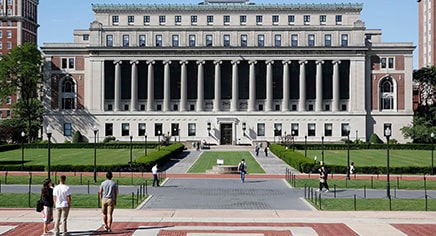 Upper-level Institutions
A state school is run and supported by a state or local government. For instance, the University of Michigan and Washington State University.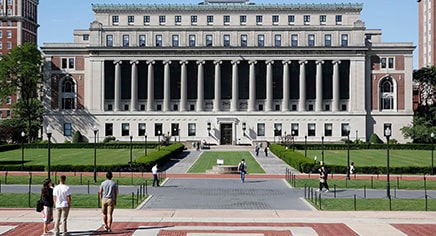 Private College Or Institution:
Operated privately by a branch of the government.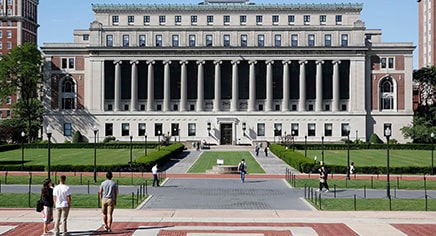 Community College
These colleges are two-year colleges that award an associate's degrees and certifications.